Founder and owner of HMS Retail, Lloyd J. Goldstein's career in the Shopping Center Industry has spanned over 25 years. Lloyd has had the privilege of seeing the retail real estate field through the very different eyes of retailers and developers, and also, as a consultant to their businesses. Lloyd possesses a unique perspective and has in-depth knowledge of his field. Working on all sides of the equation has allowed Lloyd to better understand the individual needs of tenants, landlords and consumers, alike.
Upon graduation from Cornell University's acclaimed Hotel School, Lloyd held a variety of positions in the Hospitality Industry in New York City. A switch in careers led Lloyd to the Shopping Center Industry and into the Retail Real Estate Field.
Professional Experience:
HMS Retail, LLC - Founder and Owner, See Services
The Mills Corporation, Inc
Vice President, Anchor Leasing
Consummated over 50 anchor deals
Introduced dozens of "first to market" and new operators to the Mills portfolio
Border's Books and Music, Inc
Eastern Region Real Estate Director—Waldenbooks
Opened numerous mall-based Waldenbooks stores
Renegotiated scores of existing Waldenbooks leases
Located and negotiated deals for over 100 seasonal calendar kiosks
Charming Shoppes, Inc
Southeastern Real Estate Manager
Opened over 150 Fashion Bug/Fashion Bug Plus stores
Lloyd lives in Maryland and is the proud father of 3 young adult children whose initials make up the company name.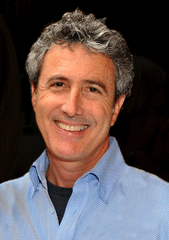 HMS Retail services include:
Tenant Representation
Site Selection
Market Studies
Demographic Analysis
Market Tours
Deal Crafting
Letter-of-Intent Preparation
Lease Negotiation
Tenant Coordination
Prospecting
Project Leasing, Merchandising and Marketing